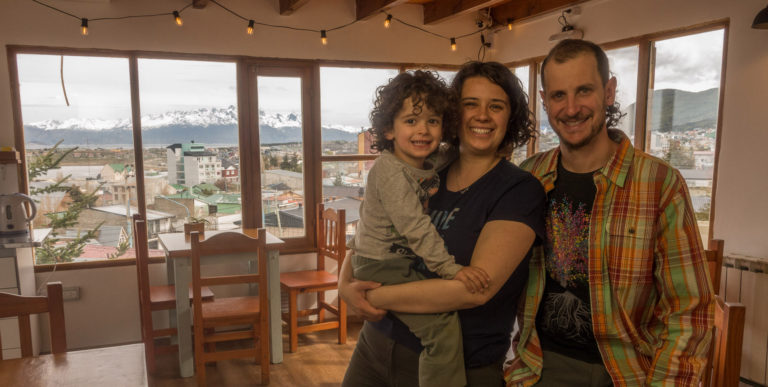 In April 2017, we found jobs in Ushuaia for the winter, and with 10-month-old Oli, and for the first time we arrived at the End of the World. 
A second summer in Las Grutas and a second winter in Ushuaia what exactly we needed to know that this is the place where we want to live, to enjoy its surroundings, and to raise Oliverio, who almost never spent a day apart from us since the day he was born.
Since November 2018, in Aonikenk we are happy to share stories with you and accompany you to make sure your stay in Ushuaia is unforgettable.