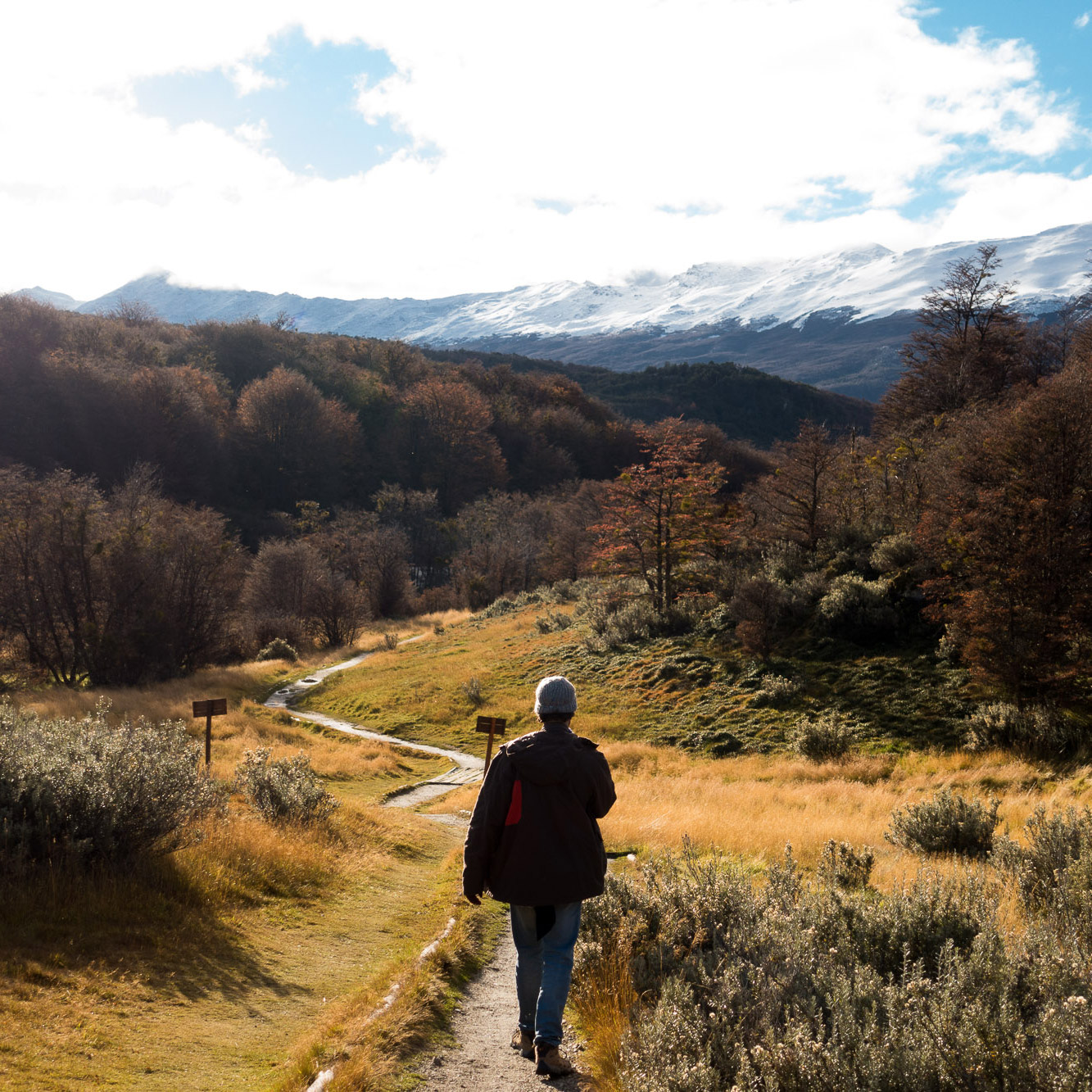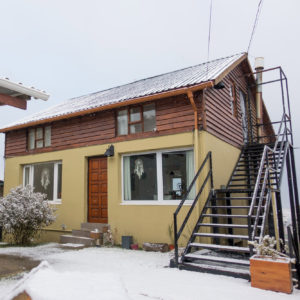 The Aonikenk Hosteria is located in the heart of the city of Ushuaia, facing the Yatana Natural Reserve. 
The ideal place to relax while feeling comfortable and at home. Enjoy our spectacular mountain view and the charms offered by the world's southernmost city.
Experience authentic Patagonian lifestyle and constant interaction with the natural beauties of our environment. 
Fantástico! La atención familiar de sus dueños con espíritu más a bed & breakfast que a una hostería tradicional. La comodidad de sus habitaciones, su rico desayuno, la vista y la amabilidad de trato. Muy agradecidos, Flor y Gabriel.

Alojamiento muy cómodo y agradable. La ubicación era buena, era calle directa al puerto y a la calle más comercial del pueblo. La atención de Flor y de Gabriel solo se puede calificar de perfecta, nos hicieron sentir como en casa. El desayuno variable y casero y con unas vistas inmejorables. La habitación era cómoda y calentita.

Great place to stay in Ushuaia! Loved my stay here. The owner was super nice and helped me a lot, as well as the employee. Breakfast was very good with homemade baked goods which is always appreciated. And the view from the place is absolutely beautiful!! Thanks again, would stay here again if I come back..

Lovely hotel and hosts. We really enjoyed staying at Aonikenk especially because of its lovely hosts. Florencia has great advices about what to do in Ushuaia. She helped us book tours and taxis, and even organised an early breakfast for us one morning. The view from the common room is amazing. Very nice to eat looking at this view. The double bed room was comfortable.

Simplesmente, incrível! O Hotel está muito bem localizado, próximo à rua principal (San Martín). A vista do quarto é de frente para as cordilheiras, o que deixa ainda mais atrativo o local. Aquecimento funciona bem e as acomodações são muito limpas e preservadas. Além disso, é impecável o atendimento dos donos. Café da manhã é compatível com a acomodação e o custo benéfico vale muito a pena.

Fantástico. Tout était parfait. Même si les rues sont pentues, nous y reviendrons les yeux fermés pour l'accueil, le charme des lieux et le calme et ..... la vue de la chambre triple !!!! Le petit déjeuner est top, la salle commune avec cuisine est un plus pour préparer son repas d'excursion ou encore profiter de la vue autour d'une tasse de maté ou de café ! Les propriétaires sont charmants, gentils, attentionnés et toujours de bons conseils sur les excursions et restaurants!

Saint Christopher Ship
A historic World War II ship
Tierra del Fuego National Park
Natural reserve that combines swamp valleys with rivers, lakes, bogs, and mountain ranges
Vinciguerra Glacier Path
Hiking with a variety of trails towards the Vinciguerra Glacier and the Laguna de los Témpanos
Estancia Túnel
Low difficulty hiking bordering the Beagle Channel coast
Les Éclaireus Lighthouse
The iconic lighthouse at the end of the world
Tren del Fin del Mundo
Ride along the spectacular countryside on the world's southernmost train